How to fix invalid structured data errors?
If search engine optimization is a priority, nothing is more important than using structured data on your website. Simple yet essential, structured data improves how search engines interpret your content. If you've covered all the SEO basics and want to improve your standing on search engine results pages (SERPs), structured data is the key.
But structured data isn't foolproof. You may get alerts for invalid structured data items while conducting an SEMRush audit report. Checking for errors in your structured data should be a standard part of the search engine optimization process. Here's how to start adding it to your regular SEO protocol.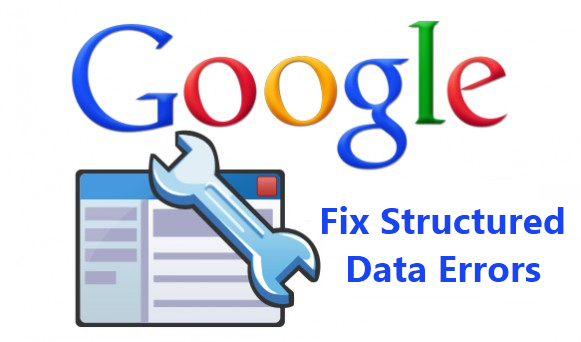 How do I fix invalid structured data errors?
Invalid structured data errors can originate in a lot of ways. To figure out what's going on and how to fix it you'll need to take a few steps to examine the issue.
Use the Rich Results Testing Tool to verify data is structured
The Rich Results Testing Tool is a diagnostic tool developed by Google that can assist website owners in determining whether or not their data is structured. The phrase "rich results" refers to all of Google's rich snippets, rich cards, and enriched results collectively. Rich results may contain various items, such as:
Blog posts
Videos
Courses
Local companies
Music
Product information
Job ads
Using the Rich Results Testing Tool is simple whether or not your structured data is qualified to be shown as a rich result.
Use the Structured Data Testing Tool to identify errors
If your data is structured you can move on to using the Structured Data Testing Tool. Once you input your website URL into the tool the results will appear in a table that displays numerous data types. Google sorts these data points based on which items contain the most significant mistakes so you can prioritize fixing the most error-prone data types.
When you click on the individual data types, you'll see a comprehensive list of all the problematic HTML tags. You can view up to 10,000 URLs at once in your Search Console, and it will detail any issues it identifies.
Fill in missing fields
Most of the typical structured data mistakes you'll encounter can be easily fixed. Missing fields and missing ratings fall into this category.
In order to fix issues like "missing: fn" (full name) and "missing: date published" select Data Highlighter and complete the schema in the information to highlight the menu. Articles are the correct schema for blog entries, and Products are the correct schema for e-commerce product pages, etc.
Tag this page and others like it if you have multiple pages that use the same template. Confirm your actions by selecting OK. A list of required fields that have been left blank will appear on the right. You need to fill out essential details on the page, like the title, author, and date published, and then define them.
Final word on fixing invalid structured data item errors
Using Google's Rich Results Tool and Structured Data Testing Tool will allow you to discover if there are errors hidden in your structured data. Once you make the fixes there shouldn't be any alerts or issues linked to what SEMRush reports about invalid structured data items.
Here is what a clean SEMRush report looks like:

Be aware you may receive a false alert explicitly caused by how SEMRush and Aref analyze data. WordPress customer support teams have already attempted to resolve the issue by contacting both firms. If the alert does turn up, know that the issues should be corrected if you take the steps above.
If you're looking for SEO project management software to better manage your workflow, clients, and business – evisio.co is your solution. Try evisio.co for free here!