How do I fix a short title element?
The title tag indicates a web page's title, which is an HTML element. In SERPs, a page's title tag is used as part of the search snippet. It may be small, but the title element is a crucial part of the user experience, search engine optimization, and social media sharing because it serves as the clickable headline for search results.
A web page's title tag should be a clear and concise summary of the page's content, but some title elements are a little too short. A title tag length of less than 35 characters is considered on the short side and could impact performance.
Usually the first 50–60 characters of a title tag are displayed in Google search results. Therefore, if titles are around 60 characters in length, at least 90% of the title should be displayed fully by Google.
Here is an example:

If you find that some of your title elements are short, there are easy ways to fix the issue so that you don't shortchange your website.
Why it's important to fix short title elements
Typically a short title element doesn't pose a huge problem because there's no direct consequence for page ranking associated with short titles. However, there is evidence of lost opportunities and performance optimization that could impact ranking down the road.
One lost opportunity is not including keywords in a short title element. Because search engines consider the title tag to be the section of information on a page with the highest priority, this is the ideal location for relevant keywords.
Additionally, a longer title can sound more natural and provide more useful information than a shorter title. Since the title may be the only thing that many users read, it's in your best interest to use the title element to its fullest potential.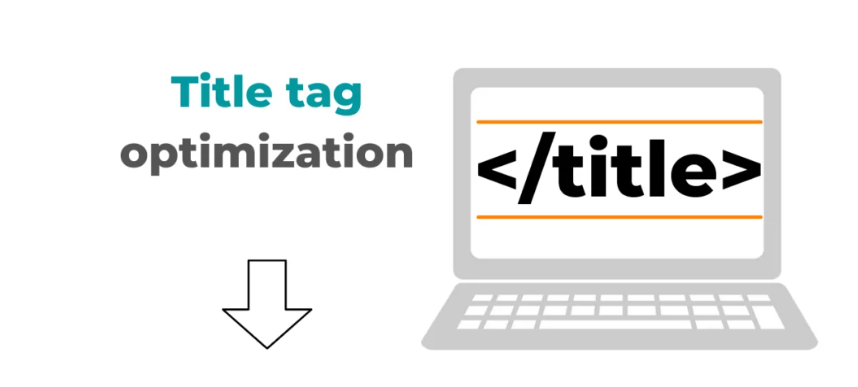 How to fix a short title element
You should either extend or edit the title to make the most of the character limit. Take into consideration relevant keywords that can be incorporated if there are none present.
Have a look at these useful tips for crafting engaging titles that are a good length:
Aim to create titles that are between 40 and 70 characters.
Begin the title with a keyword that is relevant to the content.
Include company or website names last – their truncation wouldn't significantly impact the overall meaning.
Titles should have a natural sound.
Never simply list keywords as the title.
Make a unique title for each page.
Use software to assist with creating title tags based on a template, to check what a title looks like in the SERPs or to identify short title tags that need to be edited.
Final word on fixing short title elements
When you produce optimized title tags you have a fantastic opportunity to tell Google what your website is about and create a better user experience. The context that you provide assists Google in finding and ranking pages, and it provides readers with essential information that drives additional clicks on the link. You can even test your page with different title tags to improve the user experience and search engine ranking while reducing the risk of making title element mistakes.
If you're looking for SEO project management software to better manage your workflow, clients, and business – evisio.co is your solution. Try evisio.co for free here!