How do I fix a "not secure" website?
If a website is designated "Not Secure," it implies that the site is not encrypted. It's warning you that your data is vulnerable to being stolen, read, or altered by attackers with access to the internet infrastructure while you're using that site.
Should you worry about your computer security or be concerned that the site you're visiting is malware when you see the "Not Secure" warning? Don't panic. It will only warn you that your website connection is not encrypted.
But it's never good for users to be greeted by a warning sign. Most will bounce right back to where they came from when they see the words "Not Secure".
Anytime your site gets labeled "Not Secure" it's time to take action to correct the problem. Here's how.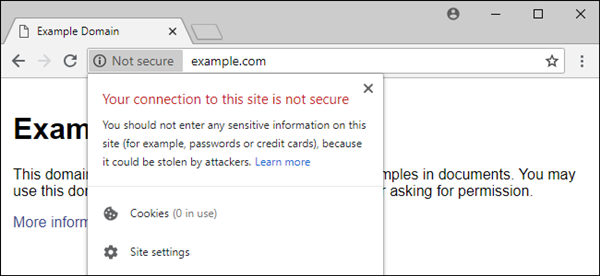 Why it's so important to have a secure site
The protection of customers' private information over the internet is becoming an increasingly difficult task for all kinds of businesses as a direct result of technological advances. If your website isn't protected it can become a hacker's tool for defrauding and stealing from your customers or even your business. Hackers could spread Malware to your site visitors and steal the data that your website stores if it is not properly secured.
But it won't just be data that's lost. When a customer loses trust in a company because of a hacked website, the company will suffer a loss in reputation, which in the world of e-commerce almost always means a loss of sales and can frequently mean the end of the company.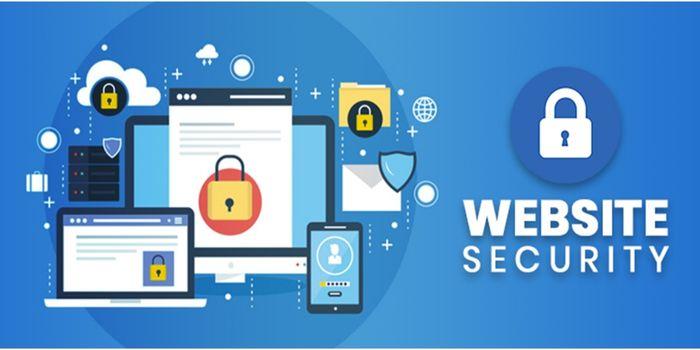 How to fix "Not Secure" website issues
As a search engine, Google's primary responsibility is to produce search query results that are relevant to the user's needs. Google's search results depend on a wide variety of criteria. The colossal search engine is known to consider website security when determining search engine rankings. If your site doesn't use HTTPS, it could be penalized and really impede for SEO efforts.
Follow the below steps to fix the issue:
Here are five steps to take to ensure website security isn't a problem for your customers or SEO.
Install an SSL certificate
If you want your HTTP site to be secure, you must install an SSL certificate. The installation of an SSL certificate triggers a series of data exchanges that makes your website more secure for your visitors.
Update internal and external links to HTTPS
Your site's internal and external links will continue to work properly only if you update them to HTTPS. This may seem like a lot of work, but ensuring that HTTPS improves rather than hinders your website's performance is essential.
Set HTTPS version as the preferred domain in Google Search Console
The Google Search Console lets you double-check that both the HTTP and HTTPS versions of your site are in good standing. However, doing so requires setting your preferred domain to the secure HTTPS version. This will guarantee that the protected version of your site is displayed to visitors.
Make sure HTTP URLs are redirected
Any external links to your site that you manage should use the secure HTTPS protocol instead of the insecure HTTP version. To ensure that your HTTP URLs point to the secure HTTPS version of your site, you should set up 301 redirects.
Update your XML sitemap
Your XML sitemap should now be updated to include links to the secure HTTPS pages. Site visitors and search engines alike will appreciate the convenience provided by your sitemap. Your updated sitemap should be submitted to Google Search Console for a full re-crawl and indexing of your site's new links.
If you're looking for SEO project management software to better manage your workflow, clients, and business – evisio.co is your solution. Try evisio.co for free here!