SEO Freelancing Mistakes Everyone Makes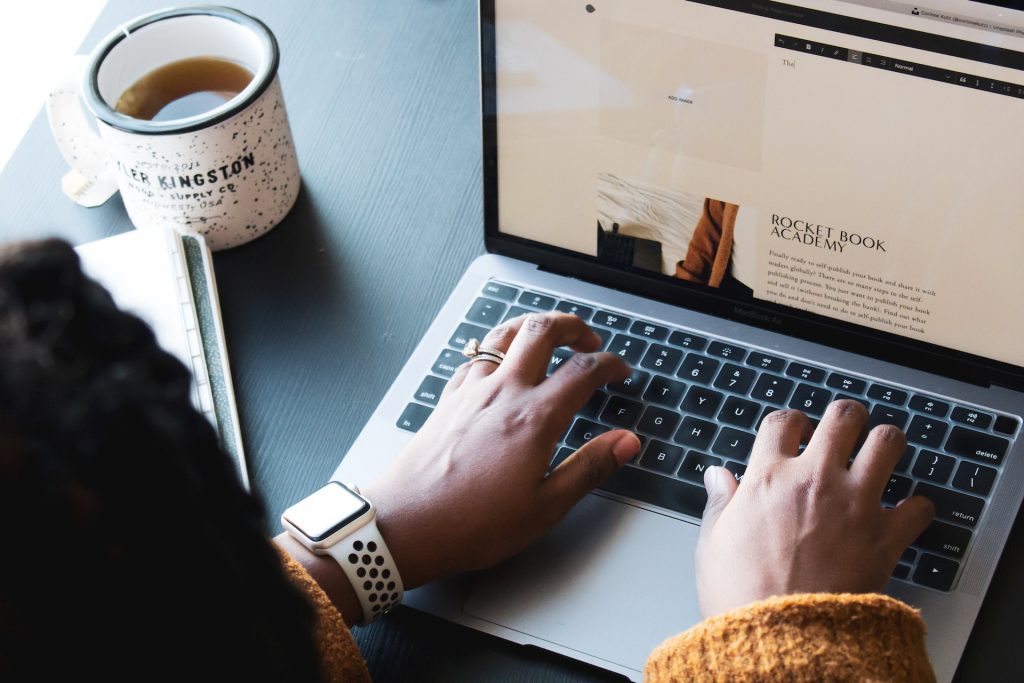 Whether you're looking for a side hustle or are just tired of working to make someone else rich, SEO freelancing could be just what you're looking for. But it's not without its pitfalls, even for entrepreneurs with established businesses. I know I made more than my share of missteps as I built my business and reputation, but I've always looked at these as opportunities to learn.
To help you avoid the blunders that cost me time and money, this piece is going to take a look at some of the most common mistakes made by SEO freelancers and give you strategies for avoiding them.
Mistake #1 – Working Without a Contract
There are a lot of unethical businesses out there who won't think twice about stiffing you for work you've done for them. Unfortunately, this is a lesson I had to learn the hard way.
Don't rely on a handshake agreement – insist on a signed contract. You can find a template by searching Google, then customize it to your needs.
There are several must-haves for any freelance contract, including:
Clearly defined project scope
Rates and pricing
Points of contact
Payment and invoicing schedules
Copyright ownership
Deadlines and deliverable dates
Some people will tell you that you should have a lawyer draw this up for you, but for many SEO freelance professionals, that's just an added expense. In my experience, the mere existence of a signed document, regardless of how legally iron-clad it may or may not be, is enough to dissuade clients from refusing to pay.
Mistake #2 – Committing to Unrealistic Expectations or Timeframes
Most business owners don't know much about SEO. As a result, they expect you to wave a magic wand and give them the top spot in Google search results overnight. It's your job to temper their expectations.
Make sure the client understands SEO is a marathon, not a sprint. Some of the optimizations you make on their site may take weeks or even months to reap rewards. If you are clear about this upfront, they'll be less likely to pull the plug when you don't get immediate results.
Make sure you let the client know upfront that SEO is an ongoing process and depending on changes to search algorithms or new tactics by the competition, search ranking may fluctuate, but in the long run your efforts will pay off.
Likewise, don't just agree to a timeline you can't reasonably hit. A massive site overhaul is going to take time, even with the help of tools like Evisio, so don't promise you'll have a client's 83-page website fully optimized by this time tomorrow.
Mistake #3 – Not Balancing Client and Task Load
More clients and more work means more money in your pocket, so it's tempting to agree to take on every project that comes your way. Don't.
You have limited resources, particularly the most important one – time. Don't overcommit yourself or you may find yourself quickly burning out.
While it's a good idea to always keep an eye out for new SEO clients, you also need to understand your limits and what you can reasonably hope to achieve.
Mistake #4 – Agreeing to a Kickoff Before Discussing Budgets
This is another mistake I've made too many times. You get so excited about a new potential client that you agree to hop on a project call before finding out if their SEO project is a fit.
It's not uncommon for clients to undervalue the importance of search engine optimization, as such, expect you to work for peanuts, or even worse, for exposure. Don't waste your time or theirs. Be sure to have a discussion about their budget before agreeing to a kickoff.
Mistake #5 – Undervaluing Your Services
When I first began freelancing in SEO, I charged my clients an hourly rate that was well under the average for someone with my skills. My reasoning was that my affordability would make them more likely to call me or recommend me to friends. Guess what? It didn't.
As any first-year business student can tell you, underpricing your services can be as bad as overpricing them. Charging too little for your offering subconsciously tells clients that you're doing low-quality work and/or don't have a good reputation.
That's not to say there aren't opportunities for giving discounts to loyal clients, but make sure your pricing is in line with the going rate for an SEO professional with your skills and experience.
Mistake #6 – Not Using the Power of Tools and Technology
Technology exists to make our lives easier, so why wouldn't you use it professionally? For example, Evisio is the platform built to streamline SEO work of all types, simplify reporting and help you get more done in less time.
Instead of spending hours poring over each page of a client's website, you can have Evisio automatically scan it. In just a fraction of the time, you'll get a list of problems and opportunities that will impact search ranking. Even better, it will give you a step-by-step list of instructions to follow to fix or capitalize on them.
You can think of it as your SEO assistant, who does all the time-consuming and tedious stuff, leaving you more time to focus on what's important – growing your business.
But don't just take my word for it. Contact us today for a free trial and try it out yourself.
Image source: Photo by Daniel Thomas on Unsplash.
If you're looking for SEO project management software to better manage your workflow, clients, and business – evisio.co is your solution. Try evisio.co for free here!