6 Ways to Boost Your Business with Local SEO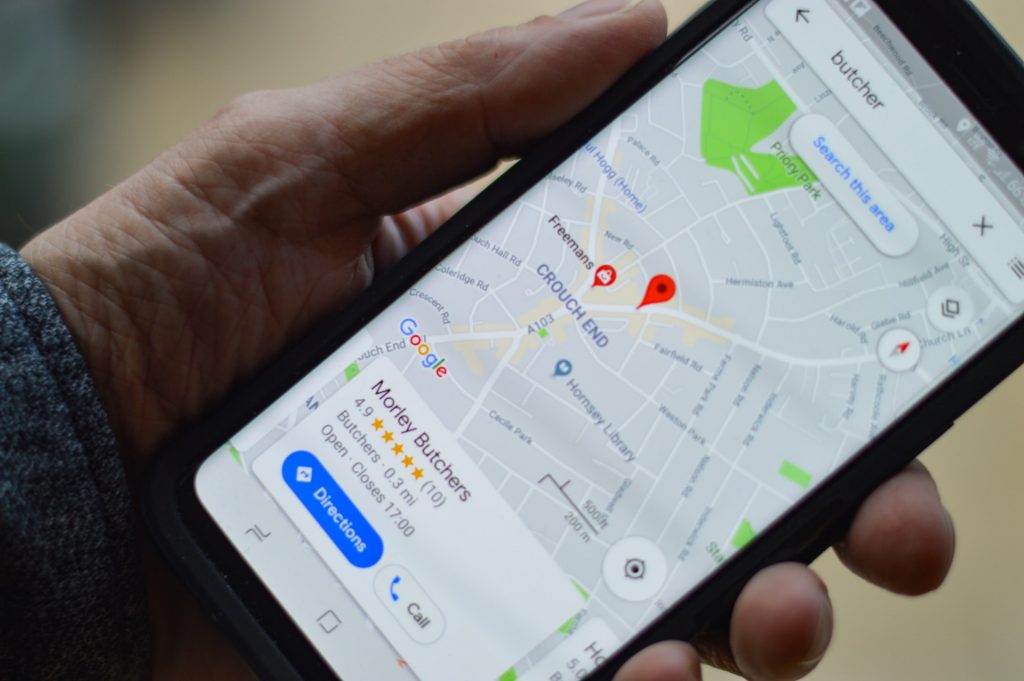 Companies like General Motors, Amazon and Walmart may get all the headlines, but they're not the real power behind the American economy. No, that honor belongs to small businesses, which not only comprise 99.9% of all businesses, but they also employ 46.4% of workers.
And while everyone loves to support their local mom-and-pop, at least in theory, in reality, these small businesses face significant challenges from larger competitors – particularly when it comes to visibility.
Think about it – you're in the market for a new coffee table. When you're doing your research, who shows up at the top of search engine results? Target, Amazon and Wayfair. Steve's Coffee Table Emporium, which is only half a mile from your home is nowhere to be found. For lots of people, this means they may be completely unaware it even exists. What's an entrepreneur to do?
Two words: Local SEO.
Not sure what that is? Or how you can start using it to your advantage? Don't worry, you're in the right place.
What is Local SEO?
You've probably already figured this out, but local search engine optimization refers to all the things you can do to help your business stand out and get found by local searchers, i.e., potential customers.
The reason this is important is not just to draw clicks away from the titans of your industry, but because anyone who adds a modifier like "near me" to their search is usually a lot closer to making a purchase than someone who doesn't.
So, it's fairly obvious why you want to optimize your website for local searchers. But that raises the more difficult question of "how do you do that?"
I'm glad you asked.
Effectively using local SEO depends on optimizing for two things, being found and being selected.
The first depends on using local attributes, as well as what is called the "local pack" in Google. These are the top-of-page results using Google Maps. Clicking on it will open a map listing the top-ranking businesses for the target keyword – which is distinct from regular organic search results.
The second, well that's just regular old SEO – with a twist, of course.
Google uses three main attributes to determine how you'll rank locally:
Relevance
Distance (closer is better)
Prominence, i.e., how well known your business is
6 Techniques for Getting the Most from Local SEO
Claim Your Google My Business Listing – The dominant search engine provides free business profiles to help people find you in searches and on Google Maps. It costs nothing, but it can make a big difference. If you haven't already claimed yours, do it now. Seriously. I'll wait. And while you're there, make sure your information, including address, phone number and hours are all accurate and up to date.
Optimize Your Website with Local Keywords – You can have the best pizza in Cheboygan, but you're not going to make any more sales if all your traffic is coming from out of town. Make sure your pages contain local keywords and phrases, not just in content, but in headers, page titles and meta descriptions too.
Seek Out Good Reviews – Nearly everyone reads reviews when shopping online – according to Power Reviews, more than 99.9%. So, unless most of your customers come from the tiny fraction of a minority that ignores them, they're really important. Use them to your advantage. Ask for reviews from satisfied customers, either in-person or via email or text follow-up. Consider offering a discount or other incentive to encourage them.
Get Listed in Local Directories – From Yelp to LinkedIn to the Yellow Pages, there are dozens of websites that provide local listings. Make sure you're in all the relevant ones. This will make your business easier to find, as well as improve brand exposure and help search engine crawlers better understand your business. These are a great way to build local citations, as well as promote your name, address and phone number on other websites.
Optimize for Mobile and Voice Search – This is just good SEO practice in general, but it's especially important for local search. Think about it. A mother is driving around in her SUV, three kids screeching for ice cream like a pack of howler monkeys. Is she going to go home and fire up her tablet or laptop to find the nearest place to pick up a waffle cone? No, she's either going to do a quick search on her phone or ask Siri. Make sure you're doing everything possible to make your business the first result.
Get Local Backlinks – Backlinks are a huge part of successful SEO, as they transfer authority from other sites. Reach out to your Chamber of Commerce, local bloggers and influencers and, when relevant, media outlets to build backlinks.
Optimizing for Multiple Locations
If you're a local business with more than one location, there are a few other things you should be doing to ensure each franchise is getting maximum exposure from local searches. These include:
Creating a Separate Page for Each Location – Make sure each location has its own unique URL that includes all relevant contact information for that site, as well as location specific meta content and structured data. If you can create location-specific content, do so. For example, if you're a St. Louis-based plumbing company, you'll want your Florissant location to clearly mention that suburb, while your Ballwin store should clearly indicate that neighborhood.
Don't Duplicate Content – When you're busy, and what entrepreneur isn't?, it can be tempting to take shortcuts and duplicate content from one location page to the next. This is a mistake as it can lead to keyword cannibalization, where one page is stealing clicks from another, which defeats the entire purpose of SEO.
Use a Different Google My Business Profile for Each Location – We already covered the importance of Google Business profiles, but this goes double for companies with more than one location. Make sure each of your locations has its own optimized profile.
Make Everything Search Engine Optimization Easy
There's a reason why the SEO profession exists – there's a lot that goes into it. But if you're a small business owner, you're probably pressed for time already. That's why Evisio is perfect for you.
By automatically scanning your website, it will identify SEO opportunities and weaknesses, and provide you with a step-by-step guide to help you improve your ranking. And you don't have to be a technical genius to use it – everything comes with easy-to-follow instructions in plain English.
There's really nothing else like it. Contact us today for your free trial.
Image source: Photo by henry perks on Unsplash
If you're looking for SEO project management software to better manage your workflow, clients, and business – evisio.co is your solution. Try evisio.co for free here!